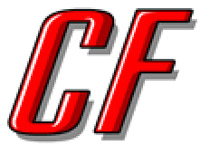 clips

|

pics

|

join

‣home page

‣fantacast

‣JOE'S CLIPS

‣CLIPS4SALE

‣PAYMENT OPTIONS

‣Previous Posts
2021

| 2020

| 2019

2018

| 2017

|

2016

‣links
castcentral.org
| | | |
| --- | --- | --- |
| 12/23/21 | Jessica Lynn Breaks the Same Leg Twice - Part 2 (LLC) | 27 Min |

Last time we saw Jessica making a sexy strip tease video for her boyfriend and then immediately fall down the stairs, breaking her leg. She came home and had a rough time getting used to crutches around the house. Later, she had a friend over for drinks and when her friend got up to get her some more wine, she tripped over her crutches and fell towards Jessica's leg on the coffee table. We start this clip at the beginning of the wine drinking scene and her friend has fallen directly on her leg, breaking it worse than before. Jessica is very upset and has her friend call for help. Next, Jessica is coming inside in a wheelchair with a new LLC. She's miserable and having a terrible time navigating through her house. She eventually makes it to the couch, but not before banging her cast into things and causing herself even more discomfort. Later, Jessica's boyfriend (you) comes back from his trip and finds Jessica in bed with a big LLC propped up. She didn't tell him about it while he was away because she didn't want him to worry. She's ready for love if you're very careful with her leg. Next, things get sexy with a mixture of pain and pleasure.
| | | |
| --- | --- | --- |
| 12/15/21 | Nikki's Fetish Shared Faux Term Purple LAC | 37 Min |

This is the conclusion Nikki's previous clip. It's now the last week of Nikki's purple LAC and her plaster LLC has been replaced with a boot. Her lover Jessica Lynn comes over to visit and starts perving on her old LLC right away. They talk for a while about how Jessica likes casts and how sexy they are. Jessica signs Nikki's cast and Nikki asks Jessica some questions about what it was like when she was casted. After talking about casted sex, they head upstairs so Nikki can get ready for her caster friend coming over later. Next, it's later and you're Nikki's caster friend coming over to visit. She greets you at the door looking beautiful and gives you a kiss. You sit down on the couch next to her and she starts teasing you with her old plaster LLC. Then she scoots over and starts giving you a handjob with her arm cast. She gets on the floor and pulls out her breasts and continues stroking you before suggesting it's time to head upstairs. And when you go upstairs, you do it ALL... then she has you finish on her face! Don't miss this unbelievably hot clip!
| | | |
| --- | --- | --- |
| 12/07/21 | Amanda's 90° Red Public LLC - Part 1 | 42 Min |

This clip starts out with Amanda waking up from a nap in a 90° red LLC. She can't find her crutches so she hops all over the house, gathering shoes and socks until she finds her crutches. Next, Amanda is crutching into the mall, with a matching red leg warmer on her good leg. This is the first time she's crutched in years and she's good at it right away. Amanda had mentioned that she hasn't done many crutching shoots with me, so I wanted to remedy that! Amanda pretends that her cast is real as she crutches through stores and all over the mall for the next 30 minutes or so, taking a few breaks to rest and wiggle her toes. Amanda is fun in public. Stay tuned... there's more of this shoot to come!
| | | |
| --- | --- | --- |
| 11/29/21 | Angel's Dark Blue Public LLC - Part 3 | 49 Min |

Angel's dark blue public LLC adventure isn't over yet! This 49 minute clip picks up where the last one ended. You're in the car with Angel as she talks about the "cute" guy at the bar on the way to the Swedish home store. This is Angel's first time at this particular store and she wants to try out all the furniture. After crutching around and trying out lots of different couches, she heads to the cafe to eat, giving you a nice view of her casted toes. She eventually gets tired after a long day of crutching and is ready to head back home. At her place, you follow her up the stairs and into her bedroom. As a reward for calling off work and taking her out shopping, she lets you give her cast and toes some special attention while she plays her ukulele. After a bit, she's had enough and tells you to leave.
| | | |
| --- | --- | --- |
| 11/21/21 | Jessica Lynn Breaks the Same Leg Twice - Part 1 (SLC) | 37 Min |

Jessica's boyfriend is off on a trip and she's talking on the phone about how much she misses him. Her and her friend come up with the idea to make him a sexy video. Next, Jessica's all dolled up and wearing lingerie and making a sexy, ten minute tease video. (phone microphone is poor quality, sorry). She masturbates under the sheet and has a big orgasm. Afterwards, she's still shaking and gets up to get a drink. She's texting as she walks down the stairs nude. She misses a step and falls to the bottom, breaking her ankle. Next, she's uneasily coming through the door on crutches with a big, thick SLC. She is very clumsy, bumping her leg against things and causing herself even more pain. After a hard start on crutches, she finally makes it to the couch, gets her leg propped up and invites a girlfriend over for drinks. Her drunk friend trips over her crutches. To be continued!
| | | |
| --- | --- | --- |
| 11/15/21 | Nikki's Fetish Shared Plaster LLC & Purple LAC | 18 Min |

Nikki came home drunk a couple weeks ago, stumbled on the stairs and fell to the bottom, breaking her tibia and ankle. She broke her arm clean in two. She passed out there until morning when her roommate found her there. Nikki likes men, but she's also lovers with Jessica Lynn. She has a strong sex drive and has been masturbating a lot lately. It's recently occured to her that it's the casts that are making her so horny. She met a new friend with a cast fetish online and he has awoken her sexual nature. She can't stop thinking about his cast fetish. Sex hasn't been possible since the accident and she can't take it anymore. It's morning and she's waking up in her one week old casts. She decides to call him for some phone sex until they can be together in person again.
| | | |
| --- | --- | --- |
| 11/05/21 | Chase's Cast Dash SLWC & LAC | 30 Min |

Chase is in a SLWC and an LAC. Both casts are on her left side and she still needs to make money so she's working as a food delivery person and hoping to get some extra sympathy tips. In this clip, you're her passenger, riding along with her as she waits for orders to come in and heads to the restaurants to pick them up. You follow her in as she picks up the food and takes them to the customers. It's an action packed 30 minute clip that finishes with a nice closeup toe wiggling shot as she vents to her friend Jessica.
| | | |
| --- | --- | --- |
| 10/29/21 | Maru's Red and Black Striped 90° LLC | 33 Min |

Maru is an amazing new model that is so funny and outgoing and talkative that I can't wait to shoot with her again. She's also a pro on the crutches because she's spent a lot of time on them in the past. She seems like she could crutch all day without getting tired. Since she was pretty confident about crutching, I went with a 90° LLC. We just decided to cast over her thigh high stockings for the fun of it this time. This clip is mostly Maru crutching from different angles and toe wiggling and hopping some, but you really don't want to miss her talking about all her previous cast and crutching experience.
| | | |
| --- | --- | --- |
| 10/19/21 | Angel's Dark Blue Public LLC - Part 2 | 39 Min |

Remember Angel's Dark Blue Public LLC from September? Angel is back for more publicking in her dark blue LLC. In the previous clip, Angel remembers hearing that you have a cast fetish so she calls you over to take her out shopping again. It's now a month later and Angel's cast is very worn, dirty and covered in signatures. She's looking particularly good as she looks like she's been spending some time in the sun. She now jokingly calls you her cast slave and she loves bossing you around and teasing you with it. She crutches downstairs, calls you on the phone to have you come hang out with her. When you get there, she has you do some things for her. She makes you rub her good foot as she rambles on about some recent experiences at a bar and then she lets you rub her casted toes. She wants to go so your first stop is a local bar. She has you get her a drink. Outside, she meets a guy who's interested in her cast and wants to sign it. Next, she goes inside for a game of pool and there's lots of great video of her talking and hopping around the pool table. There's even more to come of this story so watch for yet another clip of Angel in her Dark Blue LLC!
| | | |
| --- | --- | --- |
| 10/12/21 | Evelyn's Black LLWC | 28 Min |

Welcome Bella's friend and new model Evelyn! This clip is mostly shots of Evelyn awkwardly walking around on her LLWC and boot from a variety of angles. She walks over a variety of terrain, practices walking up and down steps, sometimes stops to take a break and wiggle her toes. Just for the fun of it, she steps up on a rock and steps down hard on her cast, pretending to hurt her leg. The clip ends with a beautiful toe wiggling shot.
| | | |
| --- | --- | --- |
| 10/03/21 | Bella's Public SLWC, LAC and SATS | 33 Min |

Bella's in a black SLWC, a black LAC and a pink thumb spica. She's grateful that you're getting her out of the house to run some errands. First, we stop at the gas station where she pumps the gas with her arm casts. Next, it's off to the book store, where she flips through some magazines and walks around trying to grab some hard to reach ones. Then she wants to see what kinds of shoes they have in her size at the shoe store. She tries a few different shoes on her good foot and struggles a bit to get them on. Then we stop to grab some ice cream. At first she thinks she might be able to pick up the cone, but opts for a spoon instead. Finally, there's a nice walking and toe wiggling shot at the park.
| | | |
| --- | --- | --- |
| 09/25/21 | Wendy's Public Halloween LLC | 53 Min |

Amanda's great at pole gymnastics and she's trying to show her friend Wendy how to do it. Wendy is not very athletic and struggles with basic moves. After trying some pole tricks, Wendy slides down the pole too fast and hurts her leg. Wendy comes home in a full orange leg cast. A week later, her cast is covered in drawings, but she hasn't really moved from the couch. Amanda convinces her that she needs to get out of the house and learn to crutch. At the mall, Wendy barely makes it inside and finds crutching even short distances exhausting. After taking a short break in the food court, Amanda gets her a wheelchair and pushes her the rest of the way. Amanda encourages her to get up and crutch around stores, look at clothes and try out furniture. Later, they hit a department store where Wendy drives around a scooter, sometimes getting up and hopping for items.
| | | |
| --- | --- | --- |
| 09/18/21 | Jessica Lynn's Purple Public LLC | 59 Min |

You just finished putting a 90° purple rec cast on Jessica Lynn and she loves it. She loves how beautiful it is and how it matches her toenail polish. She wants to get out of the house and show it off, so first we stop at her favorite store and she crutches around looking for some craft supplies she can use. Next we head to the mall where more people can see her. She crutches all around the mall and in a few different stores and I get some nice shots from the front and the back, including a nice toe wiggling shot on a bench. Finally, we stop for coffee and she's disappointed that nobody asked her about her cast.
| | | |
| --- | --- | --- |
| 09/07/21 | Angel's Dark Blue Public LLC | 72 Min |

Angel is home on the couch with her LLC and bored out of her mind. She remembers that she has a guy friend that she heard has a cast fetish and that he would probably do anything she wants. So she calls him up and tells him that she's in a long leg cast. She tells him she's bored and wants to get out of the house. He is ready to come over right away. Now, you're the friend with a cast fetish and you come over to her place to pick her up. She asks you to sign her cast and gets you to admit your fetish. She doesn't think it's weird. So you take her out to a store to look around at some furniture. She crutches around the store and tries out lots of couches and chairs, propping her leg up when she can. Next, we're at the coffee shop where she props her cast up on the table and wiggles her toes. Then, you go grocery shopping. This time, she opts for a chair and drives around the store with the camera down by her toes. Afterwards at her place, she asks you to paint her toenails and criticizes you the entire time, but she thanks you for spending time with her and wants to do it again soon.
| | | |
| --- | --- | --- |
| 09/01/21 | Nicole's Yellow LLC | 15 Min |

Welcome the hot new model Nicole! She's a tall, tan country girl that's never had a cast before. We decided on a straight leg yellow LLC. First we head out for some crutching on downtown city streets. Then she's back inside on the couch where she examines her cast in the mirror, feeling it with her good foot, and pretending it's real. I get some nice angles and the clip finishes with a nice toe wiggling shot.
| | | |
| --- | --- | --- |
| 08/24/21 | Chase's New Blue LLC | 36 Min |

Welcome our cute new model Chase! She's a friend of Jessica Lynn's and she certainly has a lot of potential. I wasn't expecting to do much on this first shoot, but we got a lot of great scenes adding up to over 30 minutes of footage. This clip starts just observing Chase trying to cope with her new LLC. She is not happy about it at all and is having trouble getting comfortable with it. She tries propping it up on pillows, stretching and laying in different positions. She decides she needs to practice crutching, so she crutches around the house and heads to the kitchen to get a drink. In the kitchen she sets her crutches aside and hops around. Next, she's bored so she props her cast up on the kitchen table and calls to vent to her friend Jessica about her situation. Then there's a scene with her talking about her cast from her point of view. Finally she scoots up the stairs.
| | | |
| --- | --- | --- |
| 08/15/21 | Brandi's Pink LLC, Crutching & Toe Wiggling | 9 Min |

In a shoot very similar to the last one, Brandi moves up to a pink LLC. She's wearing a sporty outfit with a sneaker, crutching around the park. When she takes a break, I get some nice toe wiggling shots from a couple different angles. And she crutches down some steps for the first time. Let me know what you'd like to see Brandi do next!
| | | |
| --- | --- | --- |
| 08/03/21 | Jessica Lynn's Broken Girlfriend 2 (LLC, SLC) | 27 Min |

Some time has passed since the car accident with Jacinta, and Jessica is in bed with her plaster LLC and pink fiber SLC propped up on pillows as you bring her a morning coffee. She talks about how poor Jacinta ended up with broken arms and a broken jaw. She talks about her casts and the differences between her plaster cast and her fiber cast. She then talks about how her room mate in the hospital also had a cast but with a pointed foot. Next, Jessica has to use the restroom, so you help her get there in the wheelchair and bring her back to the bed. Jessica remarks about how she heard you with her old arm cast and how she likes the idea of that. She asks you to secure it on her arm with zip ties. Next, she talks about sex and how it's still not possible at the moment, so you suggest taking care of her in another way. You go "downtown" and satisfy her with your tongue. When you're finished, she instructs you to sit back, jack it and decide where you're going to finish on her. She's happy with your choice!
| | | |
| --- | --- | --- |
| 07/25/21 | Jessica Lynn's Overnight Plaster LLC 2021 | 65 Min |

So, Jessica spent the night in her plaster LLC between the filming of "Broken Girlfriend 2" (coming up on CF in about a week) and "Social Media Seduction 3" (posted on FC today). She had a little bit of time on the morning before we filmed the next day, so she filmed herself painting her nails and wiggling her toes for about 45 minutes and then sat in the wheelchair and candidly talked about what it was like for her to sleep in her plaster LLC and some other stuff. After that, she does some nice POV footage of her legs. I pretty much just left all her footage in this clip, even when she's just sitting back and looking at her phone as she wiggles her toes. So enjoy this hour of Jessica Lynn LLC footage!
| | | |
| --- | --- | --- |
| 07/17/21 | Jamie Knotts' Difficult First Day in an LLC | 45 Min |

The amazingly talented and beautiful bondage model Jamie Knotts blew me away with her ad-libbed performance in her first cast shoot ever. In this clip, Jamie just got home with her newly LLC casted broken leg and she's miserable and bored with her leg propped up on the couch. After wincing and whining about her poor broken leg and casted toes for several minutes, she decides to call a male friend to see if he will bring her some food. He says he can come over later, but that's no help right now. She's also new to crutches, but she decides she's going to have to figure it out if she's going to be able to eat and drink. She awkwardly makes her way to the kitchen, banging her cast and yelping along the way. In the kitchen, she decides to try hopping around and has a rough time with that too. Later, it occurs to her that her neighbor friend is pretty cute, so maybe she will be wearing something a little more sexy when he gets there. She slowly and painfully scoots up the stairs and changes into some lingerie and waits for her company to arrive.
| | | |
| --- | --- | --- |
| 07/01/21 | Brandi Crutches in a Pink SLC | 5 Min |

Welcome new model Brandi and wish that she comes back for more shoots. This model looks like she stepped right out of a magazine. We focused mostly on pictures for this first shoot, but she's a natural on the crutches in this five minute clip.
| | | |
| --- | --- | --- |
| 06/21/21 | Jessica Lynn's Broken Girlfriend - Part 1 (Plaster LAC) | 28 Min |

In this epic, 28 minute clip Jessica Lynn shows up at your (the boyfriend's) door with her four week old plaster LAC. It's a little dirty and quite shiny. She lunges towards you and kisses you. You've been traveling and she's missed you a lot. Next, on the couch she talks about how horny she is and what it's like to have her first plaster cast. You give her a foot rub, which drives her wild, so she tells you to go down on her. Afterwards, she says it's her turn and talks dirty to you as she strokes you. Next, she's nude and riding you with her arm cast in full view. Afterwards, she's sitting back totally satisfied and quite messy downstairs. You go to get her a towel, but when you come back she's wiping the mess on her LAC just to be naughty! Later, you're sad that you have to work and can't take her to get her LAC removed, but her friend Jacinta is available. Now, you're seeing from the POV of Jacinta and talking about Jessica's casted sexy time as you take her to get her arm cast removed, but on the way back there's an accident! What cast will Jessica end up in next?
| | | |
| --- | --- | --- |
| 06/12/21 | Ellen's 90° LLC at the Swedish Home Store | 42 Min |

Yesterday evening, I put Ellen in a 90° LLC and headed to the Swedish home store for some crutching around and trying out furniture. Even before the shoot started, I realized I had forgot crutches and she had to hop around the house and all the way to the car, which was difficult. We got some crutches on the way to the store. Ellen crutches around the store, stopping to try out couches, chairs and beds. Then we sit down at the cafeteria and she talks about what it's like being out in public with her LLC and wiggles her toes.
| | | |
| --- | --- | --- |
| 06/03/21 | Mabel's Uber Grocery Trip LLC | 45 Min |

You're a rideshare driver and lucky for you, you're Mabel's driver for today. She's in a straight, pointed toe, dark red LLC and is heading to the grocery store. She tells you that she's had her cast for about a month and got it from a bicycle accident. She asks if she can put her cast up on the seat, but it won't stay so she asks if she can prop her cast up on your seat. You say she can and she says "sorry if it smells". You offer to help her with her shopping and she's very appreciative. You and Mabel go around the store, grab some items from her list and stop to have a coffee while she props her cast up and wiggles her toes. Then, it's back to crutching and, while reaching for the last item on her list, she stumbles and hurts her leg so she wants to hurry up and get back home. At the self checkout, she hops between the card and the scanner. Back at the car, her leg is starting to feel worse, so she asks you to hold it for the ride back.
| | | |
| --- | --- | --- |
| 05/25/21 | Angel Breaks Her Leg in the Car Door | 40 Min |

When Angel asks her friend for a ride, she has no idea she's about to have the worst day ever. She's running late so she tells you to hurry up. She left her leg hanging out of the car and you slam the door on it. Her leg is visibly broken and she's in terrible pain. Eventually she manages to get her leg in the car so you can drive her to the hospital. On the way back, she whines and complains the entire ride as she can feel every bump and she's still very upset at you for breaking her leg. Next, she's on the couch being miserable and complaining and she asks you to make her leg more comfortable. You can't seem to do anything right as she complains the entire time. Eventually, she just has you stand there and hold it, but then she gets thirsty and asks you to get her a drink. You drop her cast and she gets so mad she makes you leave. Later, she decides to try and fend for herself and has an awful time trying to get around in her new cast, constantly bumping and banging it on things. Finally, you come back and she decides she might forgive you if you can rub her toes and make them feel better, but you can't even do that right!
| | | |
| --- | --- | --- |
| 05/12/21 | Victoria's Pointed Public LLC | 1 Hour |

Victoria's looking more beautiful than ever in her pointed LLC. She's also in character as she complains about how much harder it is to do things with a broken leg. First, she heads to the department store in short shorts with a sock over her casted toes. She crutches all around the store looking for some new warm socks to fit over her cast. I get some great shots from in front of her and behind her. Next, she's trying on some shoes as she hops and gimps back and forth between the shoe rack and her seat. Then we meet Angel and Rose (her sister and her Mom) at the hardware store for some more shopping. This time she takes off her sock for a great view from behind. This hour long clip is action packed, almost all crutching footage and you can hear everything she says. I also get a nice toe wiggling shot in the car at the end. Victoria fans don't want to miss this!
| | | |
| --- | --- | --- |
| 05/01/21 | Lacey's Purple Public LLC | 57 Min |

I wanted to practice getting public footage again so I got Lacey, a great oldschool model, to head out to the mall and arcade. She's in a purple LLC with a 90 bend for a great view of her toes from behind. We spend about two hours at the mall, but I was having some technical problems so I didn't film the first half hour or so. But this clip starts off with Lacey crutching around the mall, occaisionally taking a break to prop up her cast and wiggle her toes. This 57 minute clip has tons of smooth crutching footage, filmed from in front and behind. After checking out some stores, we head to the arcade to see how well she can play games. She spends a lot of time standing on one foot, trying to play games that are supposed to require both feet. Don't miss this action packed clip!
| | | |
| --- | --- | --- |
| 04/21/21 | Cathy's Blue LLC | 26 Min |

Cathy is a tall new beautiful model with red hair and long legs. She wanted a blue cast to go with her hair. She's got a funny personality and said she really enjoyed the shoot. This clip starts with her on the couch, propping her cast up, trying to get comfortable and trying to itch inside it. Next, on the phone with a friend, she describes how she got the cast and how it feels for several minutes, as she moves her toes and touches her cast with her good foot. Later, she practices crutching around the house and crawling up stairs. She even heads out for some outdoor crutching in her short shorts and cut off shirt.
| | | |
| --- | --- | --- |
| 04/09/21 | Jessica Lynn's Wrapping the Present, Self Casting | 57 Min |

Jessica's talking to her friend on the phone about finding the perfect gift for her husband traveling overseas when her friend suggests that she check his browser history to see what he's been shopping for. Jessica follows this advice and after discovering cast fetish websites, it starts to sink in that her husband might have a cast fetish. She's a quick learner and it doesn't take her long to decide that she should get a cast and that it should be an LLC. She calls Grogans and orders some supplies and they arrive the next day. Jessica excitedly goes through them. She watches a YouTube video to see how to make a cast and it seems simple enough to her. She calls her friend again and her friend helps her formulate a casting plan. They decide that she should cast herself now (even though her husband will not be back for weeks) so she can get more cast experience before he gets home. She also decides to not tell him until he gets back because he wouldn't be able to think about anything else if he knew. The next half of the clip is the self casting video Jessica made for her husband so he wouldn't miss it. Log in to see how her cast turns out!
| | | |
| --- | --- | --- |
| 03/30/21 | Izzabella's Tube Sock, Cast Talk LLC | 30 Min |

Izzabella loves tube socks so she was able to talk her doctor into giving her LLC some stripes to make it look like a big tube sock. She's also wearing a matching tube sock over her cast. You're out taking a walk with her and she's very appreciative. She tells you about her accident that caused her to break her leg. She talks about what it's been like to be casted and about how her cast feels. She stops to take her socks off for a minute and air out her toes before putting them back on for more crutching. During a nice long tube sock toe wiggling scene, she tells you a secret... that she's actually always wanted a cast and that she loves the attention she gets from everyone. Even her boyfriend has been on his best behavior. She wishes she could be casted all the time. Later, she asks you to spot her while she practices on steps, but on the way down she stumbles and steps on her cast hard. This causes her a lot of pain and she's convinced that she's re-injured her leg.
| | | |
| --- | --- | --- |
| 03/23/21 | Mabel Breaks Her Leg and Gets an LLC | 23 Min |

You and Mabel are taking a hike together when she notices a trail off to the side and runs up it to see where it goes. You hear a scream and run up there. When you get there, you see Mabel down below in some pain. You run down there to help but she's pretty sure that she's broken her leg. She tells you to call for help. Next, she's in a fresh LLC and feeling sorry for herself, contemplating what the next several weeks will be like. She's already been cooped up so long and now she's going to be in this cast for the first part of Spring. A friend calls offering to come pick her up, but she's too sore for that. Next, you're picking Mabel up so she can get out of the house. She bangs her cast while trying to get in the car and she asks you to hold her cast up while the pain subsides. You spend some time with her crutching and sitting outside, but eventually she's just too sore to enjoy herself and wants to go home.
| | | |
| --- | --- | --- |
| 03/15/21 | Angel's SLWC, CLC, LAC and CAC | 33 Min |

At the start of this clip, Angel wakes up with a cast on each limb. She's got a yellow SLWC, a pink CLC, a blue LAC and a white CAC. Oh, and she's got a cute, dirty little sock over the end of her SLWC. She sits up and changes her panjamas into a comfy outfit for leaving the house. After putting on a shoe and hoodie, she carefully moves down the steps. Next, we're eating outside at a fast food restaraunt and she offers you a french fry if you take it from her casted toes. Before we leave, she asks you to put her sock back over her toes. Then we take a little walk with Angel before heading back home. She reheats her sandwich from earlier and eats it. Then she heads back upstairs for some more pics.
| | | |
| --- | --- | --- |
| 03/05/21 | Jessica Lynn's Social Media Seduction - 2, LLC, SAC | 24 Min |

Jessica's had her rec LLC and med SAC on for a week and is coming over to your place for another hot encounter. She's found herself unexpectedly turned on by having a faux broken leg and she is falling for you. She shows up at your door and you sit with her on the couch to ask her how she would feel about adding a boot and a neck brace and being laid up in a wheelchair. She's not only up for it, but she's so turned on that she has to take matters into her own hands, while spouting off some nice dirty talk. Next, she tries to get up from the wheelchair but ends up on the floor. When you ask if she's okay, she pulls you down and you have sex on the floor. It's quite a view. Cut to later and her casts are several weeks old and you've just finished making love again. She talks about the mess you've left on her and her cast and you talk about the possibility of bringing other women into the relationship. Finally, it's time for her SAC to be removed and she's already had her LLC removed. She stops by your place on the way to the doc for one last "thank you".
| | | |
| --- | --- | --- |
| 02/23/21 | Tabitha's Foot Worship LLWC | 29 Min |

Who knew Tabitha could be so sexy! In this clip, the beautiful Tabitha is having you come with her to do some cleaning work at a local studio. She's in a two week old LLWC. When you get there, she has you take a seat while she starts to clean. She walks behind a room divider and emerges from it in sexy lingerie and a high heel. She says she doesn't want you to be too bored as you watch her clean. She walks over to you and props her cast up on a table and wiggles her toes for you. Then she decides you deserve a little cast/foot worship session, so she walks over to the bed and points you towards her feet. There was no script, all Tabitha's sexy cast and foot talk is totally ad-libbed. But she's a total pro at this and she talks as if she does this all the time. She starts by having you smell and kiss her toes, then worhip her unbroken foot, then her cast! Don't miss this amazingly hot clip!
| | | |
| --- | --- | --- |
| 02/15/21 | Ellen's Pink LLC | 23 Min |

Ellen is back for the first time in many years! This shoot happened today, so I wanted to share it while it's fresh. If you don't remember Ellen, check out the FC archive for her many previous casts. In this clip, Ellen's in a straight, pink LLC and trying to get comfortable on the couch. She wiggles her toes and tries to itch inside her cast with a ruler. Then she gets up and tries to sweep, but steps on her leg and hurts it. Later, she's in the kitchen hopping around while putting away dishes. Lots of beautiful toe wiggling shots in this clip so check it out and let me know what you'd like to see Ellen do next.
| | | |
| --- | --- | --- |
| 02/05/21 | Jessica Lynn's Social Media Seduction - 1, Blue LAC | 26 Min |

Having a cast and foot fetish, you've been sexually frustrated and decided to sign up to a popular fetish social media site where you strike up a romantic friendship with fetish expert Jessica Lynn. You nervously call her for the first time and invite her over to your place. She reveals that she recently broke her arm and has a full arm cast. She shows up at your place looking stunning, in open toe high heels and a small black dress and a very well aged LAC. You have a conversation on the couch where she encourages you to open up about your fetishes and she is very open minded. You make a proposition that she wear a long leg cast for six weeks and she's very excited by the idea. She suggests that you show her upstairs and along the way you stop to make out in the hallway and even go down on her. When you get to the bedroom, she strips naked and throws you on the bed for an amazing blowjob. You have the feeling that you're going to have lots of fun together.
| | | |
| --- | --- | --- |
| 01/25/21 | Victoria's Faux Med Light Blue LLC & LAC | 30 Min |

This clip starts out with Victoria in bed having just been in a car accident a few days ago. She's got a fresh arm and leg cast, a boot and a neck brace. She doesn't do much but moan and gasp in the first scene as the camera voyeuristically watches her in bed. She barely manages to itch her casted foot. Next, it's several weeks later and her casts are very dirty and covered in signatures. She's sitting in a wheelchair with her LLC propped up on a pillow. She talks about what happened with the accident and how she's been coping as the camera alternates between a wide shot and closeups of her casts. Next, it's a couple weeks later and her long casts have been reduced to short casts and she has a white SLC and a pink SAC. You're in bed next to her in the morning, checking out her one-week-old fresh casts. Finally, it's several weeks later again and Victoria's short casts are now very worn and covered in signatures. She's in the kitchen making a snack and then props her cast up to call a friend and talk about her casted experience. Later, in bed she knows you like her casts and tease you with them.
| | | |
| --- | --- | --- |
| 01/17/21 | Nikki's Cast With Benefits, Green LAC | 14 Min |

In this sequel to Nikki's "Cast with Benefits, Green LLC", it's the morning after and you're waking up in bed next to Nikki after a fun night. Now she's got a green LAC and boot. After a bit of morning snuggling and kissing, Nikki gets up to take her clothes and bag her cast for a shower. Afterwards, she puts on some makeup and emerges in a robe, which she promptly takes off and proceeds to give you a blowjob (it's a dildo). She gives an excellent blowjob, shot from two different angles, and uses her arm cast some of the time. When she's finished, she wipes her mouth on her arm cast and lays back nude. This clip will be available individually at Clips4Sale or combined with the first part.
| | | |
| --- | --- | --- |
| 01/09/21 | Mabel's Black LLWC With Sock | 37 Min |

Mabel's in a black LLWC and picking out an ankle sock for her cute toes before she heads out into the cold. After settling on a girly, pink ankle sock, she heads outside for a walk. She walks around the city streets, wiggling her toes in her LLWC, up and down steps. While trying to balance on a ledge, she stumbles and steps into the dirt, getting her sock very wet and dirty. After lots of walking around outside, she returns to the couch to take off her dirty sock and try on a couple long tube socks over her cast. After a small struggle, she finally pulls a tube sock on all the way, tight around her casted toes. She practices walking around indoors for a while as she wiggles her toes. Finally, she sits back down to wiggle her sock covered toes and then takes her sock off.