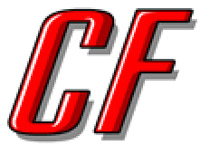 clips

|

pics

|

join

‣home page

‣fantacast

‣JOE'S CLIPS

‣CLIPS4SALE

‣PAYMENT OPTIONS

‣Previous Posts
2021

| 2020

| 2019

2018

| 2017

|

2016

‣links
castcentral.org
| | | |
| --- | --- | --- |
| 12/26/19 | Tabitha's Christmas LLC Behind the Scenes | 19 Min |

This was one of those rare occaisions that I had a camera man to film the photo shoot and the footage is excellent. Watch Tabitha pose her LLC in lingerie and then at the end of the clip, she poses her hot body and leg cast just for the video camera. This video has nudity, so you'll have to get it from Clips4Sale when it expires so catch it while you can!
| | | |
| --- | --- | --- |
| 12/21/19 | Tabitha's Christmas LLC Application | 10 Min |

For those of you interested in the application process, here's a clip of the making of Tabitha's LLC. I didn't realize that she was "in character" until the end when she says "hopefully this will help my leg heal better"!
| | | |
| --- | --- | --- |
| 12/19/19 | Victoria's Friendsgiving Blue LLC - Week 5 | 81 Min |

It's now "five weeks later" and Victoria's LLC is dirty, worn, and covered in graffiti. Now she's got to go out Christmas shopping with her mom Rose (she's modeled for CF in the past). First, they hit the hardware store and Victoria has jeans and a sock over her cast. Next, they take a break for lunch at a restaurant and Victoria props her cast on a chair and wiggles her toes. Later, they head to the department store and she has her pants leg pulled up and no sock. Finally, Victoria hits the craft store in different pants showing even more of her leg cast. Minus a short lunch break, this clip is almost all crutching! I hope you have time to watch it all before it expires!
| | | |
| --- | --- | --- |
| 12/12/19 | Jasmine's Holiday Shopping LLC - Part 1 | 36 Min |

I think the last time we saw Jasmine was when she was recreating some real casts that she's had. Now she's back in a straight white LLC and heading out to the mall with a friend. She crutches all around the mall, stopping in shops and has some interactions with people. Even Santa had some comments about her cast, although I'm not sure you can hear him. After lots of crutching around, she takes a break to prop her cast up and wiggle her toes.
| | | |
| --- | --- | --- |
| 12/04/19 | Victoria's Friendsgiving Blue LLC Application | 12 Min |

This clip can be found in the Victoria's Friendsgiving BUNDLE when it expires from CF. I've been experimenting with filming application footage from multiple cameras and here's what I came up with. Twelve minutes of candid footage, from three angles, showing most of the making of Victoria's LLC. It's not my best effort, but definitely worth a watch if you're interested in the application.
| | | |
| --- | --- | --- |
| 11/27/19 | Almost Live: Janeen's Public Blue SLC | 30 Min |

This shoot is almost live! Rather than the picture update I was going to post today, I thought it would be cool to post this video tha was literally filmed just a few hours ago. We were going to do a scripted shoot, but we spontaneously decided to go out in public in an SLC instead. Janeen is not yet great at crutching and gets tuckered out quickly. She lasts about five minutes when an employee suggests a scooter. She's relieved to have a break from crutching. She pulls off her sock, props up her leg and wiggles her toes. Janeen shops for Thanksgiving ingredients, occaisionally hopping up to grab some items. Let me know if you'd like to see Janeen in more shoots like this.
| | | |
| --- | --- | --- |
| 11/23/19 | Victoria's Friendsgiving Blue LLC | 1 Hr |

Victoria's in an angled blue LLC and Friendsgiving is tonight! She hops around the kitchen, but she doesn't have anything to cook. So she heads off to the grocery store with Angel. She crutches around the store with her cast completely covered by pants and sock before stopping to grab a coffee. She pulls off the sock and pulls up her pants leg and then crutches around some more to finish her shopping. Angel even gives her a ride on the shopping cart for part of it. Afterwards, Victoria puts her groceries away at home.
| | | |
| --- | --- | --- |
| 11/12/19 | Nikki's Green SLC Toe Sucking Fantasy | 25 Min |

Nikki is in a green SLC and she's house sitting for Jessica Lynn. It's driving her nuts being there at Jessica's place without her. Upstairs, she finds one of Jessica's old LLCs and watches a video of her and Jessica sucking each other's toes. Then, she has a fantasy that Jessica has cut her vacation short to come back and suck her casted toes. Finally, Nikki decides to try and lure Jessica home by making a toe sucking video of her own!
| | | |
| --- | --- | --- |
| 11/07/19 | Riley's LLC | 9 Min |

This is actually the beautiful Riley's first shoot. I did her combo shoot around the same time and decided to post that first. This clip starts with a beautiful toe wiggling shot. Then we head outside where she practices crutching for the camera. Finally, she models her cast and toes for the camera back indoors.
| | | |
| --- | --- | --- |
| 10/31/19 | Jessica Lynn's Curse of the Cast Clown | 32 Min |

Jessica and I made this Halloween shoot for you yesterday. It starts with Jessica telling her friend about a weird experience she had the night before. She was drunk at a Halloween party and broke a statue… breaking off all four limbs. Not only did a clown curse her with "four breaks" but then curses her to "be a clown". Jessica wakes up dressed as a clown, very upset and confused. She's also very drawn to a cast she sees on the floor. Soon she finds out that every time she touches one of these casts, she gets a casted, broken limb. Slowly she starts to become a clown, phasing between two personalities. Jessica is in extreme pain, but she feels no pain in clown mode!
| | | |
| --- | --- | --- |
| 10/21/19 | Janeen's Faux Term Plaster LAC Date | 15 Min |

You are out in public when you run into Janeen and it just so happens that you're a guy she likes and she's in a plaster long arm cast. You sit down and have a cup of coffee together. She shows you her cast and talks about it before suggesting you go back to her place. Cut to the next morning and Janeen is waking up very satisfied. Finally we cut to three weeks later and you're still seeing each other. She props her feet up on your lap for a foot rub while she talks about her dirty old plaster LAC. 
| | | |
| --- | --- | --- |
| 10/12/19 | Riley's Blue SLC & Pink LAC | 18 Min |

The beautiful Riley is our newest model and she's got a lot of potential. She has an interest in fetishes and is totally non-judgemental about it. She starts out playfully crutching in a white SLC and practicing on steps. Then I add some blue to her SLC and add a pink LAC for a sexy desk scene.
| | | |
| --- | --- | --- |
| 10/10/19 | Sugarfut's September 2019 SLC Outings | 10 Min |

This 10 minute clip is a compilation of several short candid clips sent to me by Sugarfut of her recent outings in a green SLWC and pink SLC. Asked for a comment, she says "I enjoy being casted and having my swollen toes massaged by any means necessary while out and about". Log in now to check out this clip and stay tuned for a large gallery of her cute casted toes.
| | | |
| --- | --- | --- |
| 09/30/19 | Angel's Pointed Pink Public LLC - Part 2 | 1 hr |

I bet you didn't expect another hour of Angel's Pointed Pink LLC but here it is! Angel's LLC has been aged a few weeks and she's back out in public in shorts and the same pink sock. We head to the arcade where Angel crutches around and plays games and even gets a waitress to sign her cast! There's great, smooth footage of her crutching around with sock on and off. Plus, she's wearing a mic, so you can hear what she's saying better than I could and I was there! Log in now to check this out before it expires!
| | | |
| --- | --- | --- |
| 09/25/19 | Bree's Yellow LLC | 10 min |

Hey, remember Bree from 2015? She moved away and now she's back. I put her in a yellow LLC and we did a quick shoot downtown. She crutches around, stopping to wiggle her toes and I even get heckled by a local business owner. Let me know if you'd like to see more of her before she moves away again!
| | | |
| --- | --- | --- |
| 09/16/19 | Victoria in Girlfriend's Broken Leg, Plaster LLC, SLC | 30 min |

In this POV clip, your girlfriend (Victoria!) is leaving for a girl's night out. She says she's bringing her flip flops in case she gets drunk (because she's terrible in heels). After she leaves, you notice that she's forgotten her flip flops and sure enough she texts you saying she's hurt her ankle, has seen a doctor and is expecting a boot. You show up expecting to see her in a boot, but instead she's got a plaster LLC! She wants you to spend a lot of time with her and you do. We see the cast as it ages over time until it's a month old, shiny, dirty, and covered in signatures. She suspects you of having a cast fetish. Finally, she gets her LLC changed to a yellow fiber SLC.
| | | |
| --- | --- | --- |
| 09/06/19 | Tabitha's Black LLC | 24 min |

Tabitha is back in a black LLC and this time I got a bit more crutching footage. She crutches at the park, learns to crutch up stairs, and props up her cast to wiggle her toes. Later, she's in lingerie on the couch, trying different positions as she stretches and wiggles her toes. Great pics coming soon!
| | | |
| --- | --- | --- |
| 09/02/19 | Janeen's FT Plaster SLC & Blue Fiber LAC | 11 min |

Poor Janeen got pushed off a trampoline at a family get together and now she's in a plaster SLC and blue fiber LAC. She talks about the accident and how she requested plaster for her leg cast. Cut to five weeks later and she's up and walking around on her totally signed and worn cast. She talks for a while about what it's been like and how much she loves her signatures on her shiny old plaster leg cast. Then she takes some topless selfies with her SLC!
| | | |
| --- | --- | --- |
| 08/23/19 | Angel's Pointed Pink Public LLC | 1 hr |

Clear your schedule, I've got an hour of Angel public footage for you today! Angel is in a pointed 90 degree LLC with the foot turned inward and she's out at the department store on crutches. Watch super smooth footage of her crutching from in front and behind and hear every word she says because she's wearing a mic. She crutches around the store, stopping to try stuff out and sometimes just sitting on the floor in an isle. At the end of the clip, I just sit the action camera by her toes while she wiggles her toes during lunch.
| | | |
| --- | --- | --- |
| 08/15/19 | Jessica Lynn's Emo Faux Term Plaster LAC | 12 min |

Jessica is playing an emo chick in this clip and she plays the part well! She's in a very aged and signed up plaster LAC and you come to pay her a visit, which she's less than enthusiastic about. She talks about her cast while playing a video game. Later, you're in her bedroom checking her out in bed until she wakes up and gets dressed.
| | | |
| --- | --- | --- |
| 08/07/19 | Cameron's LLC | 7 min |

Welcome the beautiful new model Cameron in her first clip. This shoot happened on Monday and she was great. In this clip she crutches around and tackles some steps and there's some nice closeup toe wiggling footage.
| | | |
| --- | --- | --- |
| 07/29/19 | Tabitha's Yellow LLC | 12 min |

This video was shot just a few hours ago! Today, I met the beautiful Tabitha for her first shoot. I tried some yellow to match her shirt, but this fiberglass is like highlighter yellow. In this clip, she crutches around outside, stopping occasionally to prop her cast up and wiggle her toes. Stay tuned for hot pics! Check out Tabitha on Instagram at @The_Tabitha_Jane and Twitter @TheTabithaJane
| | | |
| --- | --- | --- |
| 07/19/19 | Rachel Adams' Pink SLWC & Black LAC | 21 min |

It's a great week to be a CF member! In addition to the Emily clip, here's 21 minutes of the beautiful Rachel Adams in a pink SLWC with heel bar and a black LAC. The clip starts out with some closeup shots of her casts as she sits in a wheelchair. Then she wheels herself around and walks on her SLWC. Later, she changes into some lingerie. She's got a beautiful tan and there's some nice shots of those tan casted toes wiggling in her cast!
| | | |
| --- | --- | --- |
| 07/14/19 | Emily's White LLC (2019) | 14 min |

Those of you who have been following the site for a while might remember Emily from 2011. I've managed to reconnect with her and was quite pleased to find out that she's been doing foot fetish modeling. I forgot how tall she is and how long her legs are. In this clip, the camera explores her white LLC and casted toes as she relaxes on the couch. Then she's outside in a wheelchair and on crutches. Let me know what you'd like to see next from her. You can see more of her big, beautiful size 11 soles on Instagram at @earthy_soles.
| | | |
| --- | --- | --- |
| 07/03/19 | Janeen's Purple Blue LLC Tease | 12 min |

The sexy Janeen is back in a purple and blue LLC with pantyhose and a high heel. In this clip she does a strip tease and does sexy poses for the camera as best she can in her big LLC. Let me know if you'd like to see more clips like this and what you want Janeen to do next!
| | | |
| --- | --- | --- |
| 06/21/19 | Jessica Lynn's Secret Crush FT Blue LLC | 42 min |

It's a good day to be a CastFetish.Com member! In this epic 42 minute clip, you're Jessica Lynn's roommate and she has had a secret crush on you. She's noticed that you've been having some relationship problems and she's ready to make her move. She's a psychologist and she wants to better understand your fetish. After catching you looking at some Victoria pics, she decides to get a blue LLC and wear it for a full term. Each week she does a "fetish exploration" with you to test what your preferences are and by the final week her cast is very worn and tattered and she's ready to take things to the next level. You really don't want to miss this HOT clip!
| | | |
| --- | --- | --- |
| 06/12/19 | Autumn's LLC | 19 min |

The beautiful Autumn is our newest model and she's rocking an LLC in her first clip. It was very busy downtown when we went out and she wasn't shy about it. She describes herself as outgoing and awkward, but for someone with no modeling experience she's great at it. She's got some great legs and toes as you'll see in this clip. Check out this crutching and toe wiggling clip.
| | | |
| --- | --- | --- |
| 06/05/19 | Lauren's Multicolor LLC | 14 min |

Last time we saw Lauren, she was in a light blue LLC. She's back in a multicolored LLC and short hippie dress. Her cast is made of several different colored rolls I wanted to use and doesn't quite look how I wanted it to. Lauren is pretty good on crutches, considering this is only her second time ever crutching. She thinks it's fun. This clip is non-stop crutching with some beautiful toe wiggling shots.
| | | |
| --- | --- | --- |
| 05/25/19 | Nikki's LLC | 25 min |

The very sexy Nikki is at home trying to cope with her new white LLC. At first she just tries to get comfortable on the couch, but it's not long before she has to go to the kitchen on crutches. She hops around the kitchen on her good foot. Later, she scoots up the stairs on her butt and changes clothes in the bedroom. After that, she hops back downstairs in lingerie and crutches back to the couch. At the end of the clip, there's some candid footage of Nikki talking about all the bones she's broken in real life!
| | | |
| --- | --- | --- |
| 05/20/19 | DJCasts' Carrie Ann Pink LLC Solo Clip | 3 min |

DJCasts is back with another hot tattooed babe in a pink LLC. He says: "She was amazing to work with, her name is carrie ann... she is legally blind so getting her to crutch around was almost completely out of the question!" In this clip she puts on a dress and at the park she pulls it upand masturbates at the park! This clip is short, but super hot and I've priced it at only $5 so everyone can check it out!
| | | |
| --- | --- | --- |
| 05/18/19 | Jessica Lynn's Foot Worship Toe Spacer DSLC | 50 min |

Today I have for you an epic 50 minute Jessica Lynn clip in which she's in two SLCs with toe spacers. You're her clumsy friend who is always accidentally hurting her. The clip starts out with Jessica talking about how you broke her toes (for the first time) with your clumsy assembly of the coffee table. She was already in two SLCs and they were almost ready to come off when the table collapsed on them, breaking her toes. She talks about all the casts she's had over the years (all her casts on CF) and how she hasn't been cast-free in years. She was so close until you ruined it. She didn't even think toes could be broken until this happened. She whines about it for a while until she gets in a better mood and remembers how you're always there for her to help her and worship her toes. She asks you to help her some more and you keep screwing up and hurting her feet and toes. You seriously can't do anything right, but finally you get her into bed upstairs and, after a major guilt trip, she decides you're not her personal foot slave. You happily obey her commands!
| | | |
| --- | --- | --- |
| 05/03/19 | Victoria's Dark Blue LLC | 33 min |

The beautiful Victoria is back for the first time in about six months. She's looking amazing as ever with her California tan, blue LLC, daisy dukes and white toenails. First, she talks about how she broke her leg at Stage Coach. Next, she hops around the kitchen, making a snack and pretending she has her own cooking show. Then there's some crutching and some sock action as she talks on the phone about her predicament and wiggles her toes.
| | | |
| --- | --- | --- |
| 04/23/19 | Roxy's LAC | 1.5 min |

Here's a very brief clip from Roxy of her LAC. She opens a can of soda, talks a little and pretends it's med, and then she signs her own cast.
| | | |
| --- | --- | --- |
| 04/18/19 | Paradise's Light Blue LLC | 27 min |

We haven't seen the beautiful Paradise in a while, but finally the weather has got nice around here for an outdoor shoot. We start at the park for some crutching and swinging. Next, we're indoors where she hops around running the sweeper and takes a break for a great toe wiggling shot. Stay tuned for lots of great pics :)
| | | |
| --- | --- | --- |
| 04/05/19 | Jessica Lynn's Pregnant and Plastered | 32 min |

This is a sequel to the super hot "Jessica Gets Dirty" clip from Fantacast back in January. This clip starts out with Jessica in a rec fiber LAC in bed with you. You admire her and her cast until she wakes up. She's pregnant from before and she needs a shower. She's rushing a bit in the bathroom because she's eager to get back in bed with you. Jessica slips on the steamy bathroom floor and breaks the same brittle leg she broke last time. Next, she's in a big plaster LLC and you wheel her inside. Jessica is so frustrated. She asks you to walk around her and check out her casts. Then she has you sit and watch her in her casts because it turns her on. In the last scene, Jessica catches you in bed enjoying her pink LAC and "helps" you by propping up her plaster LLC. She's not done with you yet though... she's got a very special way she wants you to sign her cast!
| | | |
| --- | --- | --- |
| 04/03/19 | Roxy's DLLC | 2 min |

The beautiful Roxy is wearing lingerie in a hotel room crutching in an LLC. Then she has two LLCs and crawls across the floor and onto the bed. Finally she walks on her LLCs with crutches. It's an action packed short clip!
| | | |
| --- | --- | --- |
| 03/26/19 | Lauren's Light Blue SLC | 7 min |

And here's the clip from Lauren's light blue SLC. This clip is mostly behind the scenes footage of her modeling, but has a nice long toe wiggling shot and footage of the removal. Let me know if you'd like to see her return in an LLC!
| | | |
| --- | --- | --- |
| 03/21/19 | Lyric's Red LLC | 33 min |

The wonderful Lyric is back in a red LLC. I was lucky to have a friend to operate the video camera for me on this shoot, so there some good application footage and candid behind the scenes shots in this 33 minute clip. Lyric is very talkative and has a great personality as you'll see. There's some nice toe wiggling and even crutching in lingerie and a high heel! Don't miss it!
| | | |
| --- | --- | --- |
| 03/12/19 | Jessica Sprains Ankle, Breaks it in Car Door, Gets SLC | 38 min |

This clip starts out with Jessica getting ready in the morning. There's lots of sock action as she takes her time putting her socks on and adjusting them. When she heads down the stairs, her foot slips out of her shoe and twists, causing her to sprain her ankle and fall. Later, on crutches, she decides to not let it keep her from shopping like she had planned to. She heads out to the mall where she crutches around for a while looking for some new socks. Afterwards, when she gets back in her car, a strong gust of wind slams her car door on her left foot. She eventually calms down enough to drive herself to the hospital. Later, she comes home in her new SLC with sock and falls asleep on the couch.
| | | |
| --- | --- | --- |
| 03/08/19 | Nikki's Blue SLC | 10 min |

Jessica's sexy toe sucking friend is back to try out her first cast, a thick blue SLC. Watch her practice crutching, while stopping to wiggle her cute casted toes. Then we watch her on the couch as she wiggles and touches her toes.
| | | |
| --- | --- | --- |
| 03/03/19 | Angel's Leg Break, Foot Worship Black/White LLC | 31 min |

This clip starts with Angel recording herself doing a headstand with her phone. It goes wrong and she bangs her leg into the coffee table. Later, you're Angel's college classmate coming over to catch her up on what she's missed. You sit next to her, but she keeps catching you looking at her cast. She can tell you like it. First she asks you to sign the white part (kept white around the foot for signatures), then to help her take her sock on and off, and next to rub her poor casted toes. Things escalate into a full on foot/cast worship session! Don't miss this hot clip!
| | | |
| --- | --- | --- |
| 02/26/19 | Rachel Adams' "Hooters Girl" LLC | 33 min |

Bondage model Rachel Adams is in a Hooters girl outfit and gets a white LLC over her hose. This clip starts with the application of the LLC and then there's crutching, toe wiggling and some behind the scenes footage of the shoot.
| | | |
| --- | --- | --- |
| 02/11/19 | Lyric's Purple SLC | 12 min |

This is especially good for a model's first clip. Lyric crutches for the first time and changes clothes in her SLC. She attempts a big stair case and luckily I was spotting her because she falls into me on the way down. Later she practices crutching some more and there's a great toe shot at the end.
| | | |
| --- | --- | --- |
| 01/31/19 | Jessica Gets Her Toes Sucked by Nikki in a Black LLC | 40 min |

In this sequel to "Jessica Sucks Her Toes in a Pink SLC", Jessica's pink SLC has been upgraded by the doctor to an LLC. This time she picked black to fit her mood about it. After venting to the camera about her situation for a while, she decides to call a friend to come paint her toe nails and make her feel better. It turns out that her friend can't wait to suck her toes. And she passionately sucks Jessica's toes like nobody has done before. Later, Jessica gets naked and crutches and poses while her friend takes some sexy pics. This video is packed with hot action, so enjoy!
| | | |
| --- | --- | --- |
| 01/27/19 | Geena's LLC at Home | 14 min |

Geena just got her LLC and she's at home and very sore. She tries to get comfortable before getting up to hop and do some chores around the house.
| | | |
| --- | --- | --- |
| 01/21/19 | Geena's Plaster SLWC | 5 min |

This is a short and sweet little clip of the beautiful Geena walking around in her plaster SLWC with a little bit of toe wiggling at the end.
| | | |
| --- | --- | --- |
| 01/19/19 | Hailey's Black DLAC Outing | 23 min |

Hailey was interested in going out in public with two LACs, so we did a lot of stuff. First we went to the library to see how well she could look at books. Then we went to the arcade where she had a hard time with a racing game and kept dropping quarters on the floor. She tries to put on some shoes at a department store and fails. Later, at one of America's dying malls, grabbing a sub was really the only thing to do and you can imagine how that went. Finally, we grab some groceries and she does self check out.