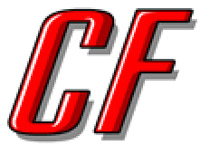 clips

|

pics

|

join

‣home page

‣fantacast

‣JOE'S CLIPS

‣CLIPS4SALE

‣PAYMENT OPTIONS

‣Previous Posts
2021

| 2020

| 2019

2018

| 2017

|

2016

‣links
castcentral.org
| | | |
| --- | --- | --- |
| 12/30/20 | Jessica Lynn's Happy Anniversary - Pt 3 (Pink LAC) | 35 Min |

In this third part of the Happy Anniversary story, you're role playing with Jessica, just as you discussed in the previous clip when she was in her blue SLC. It starts with a phone call where she invites you over. When you get there, she opens the door and she's in an exact replica of a pink LAC she had in the past. She takes you by the hand with her cast and leads you upstairs to the bedroom where she takes off her boot. You kiss and she strips and then things get hot and heavy quickly. After a lengthy makeout session on the bed, you start at her toes and then work your way up, taking your time and making sure you satisfy her first. Later, you come back from the bathroom to find her back in her boot and only wearing a robe. She gets up and starts stroking you with both hands. Then she goes down on you and it's filmed from both a POV and a side angle. After that, there's an epic sex scene as she gets on top and rides you for a while before you swap places and leave her totally satisfied. This is one of the hottest Jessica clips yet, so don't miss it!
| | | |
| --- | --- | --- |
| 12/26/20 | Bella's Red Arm, Leg Combo and Mabel's Green LLC | 26 Min |

This is a shoot that got cut short because one of us had to leave unexpectedly, but I do have a 26 minute clip to show for it. After I made their casts, the first thing I had them do is sign each other's casts while I filmed will a cell phone. Bella and Mabel make funny small talk as they draw on each other's casts in different positions. After they get their casts decorated, then they work on how they can pose together with their casts. Although it's not the most exciting clip ever, I manage to get some nice closeup shots and there's lots of nice toe wiggling throughout.
| | | |
| --- | --- | --- |
| 12/18/20 | April's Purple LLC | 23 Min |

April is back for the first time in several years. The last time we saw her I think she was modeling a pink, hinged LLC at Victoria's place. Now she's in a purple LLC at her own place. In this clip we observe April waking up in her cast, trying to get comfortable on the couch, heading up and down the stairs, hopping around the kitching doing chores and crutching around the house. She also stops to prop her feet up and wiggle her toes.
| | | |
| --- | --- | --- |
| 12/10/20 | Nikki's Cast With Benefits, Green LLC | 20 Min |

Nikki broke her leg and is in a long bright green leg cast. You're her friend with benefits and she knows about your cast fetish and invites you over to hang out. Next, you're hanging out and making small talk, while Nikki moves her cast around, practically putting it in your face, when she suggests you get more comfortable in the bedroom. Cut to the next morning and you wake up and take in the view of Nikki in bed with her feet sticking out from under the sheets. Next, Nikki is giving you a handjob while you alternate between looking at her face, her hand, and her cast. Now, it's weeks later and her cast is aged and has loads of signatures. It's time for her cast to come off and she's sad about it, but she must have sex in her cast one last time so she climbs on top of you. We see her quite messy afterwards and she rubs some of the mess on her cast. You even enjoy the cast a little more before you head to the doctor's office.
| | | |
| --- | --- | --- |
| 11/29/20 | Victoria's Arm/Leg Break Green LLC & LAC - Part 3 | 15 Min |

As soon as I heard about ASMR, I knew it would be interesting to do with casts. Even in some of the earliest videos, I ran the camcorder lens along the cast to capture the sound. Now with Victoria, I thought I'd try to do an entire scene with multiple microphones and see how it goes. Victoria is sitting up in bed with her aged LLC on some pillows, softly talking to herself about her poor casted leg and arm as she runs her fingernails up and down the casts. She knocks and taps her fingernails on her dirty old LLC and talks about how hard it is on the outside and comfortable it is on the inside. She talks about her cute casted toes and asks you if you'd take care of her. She takes off her sock and rubs her foot along the LLC. Victoria asks you to take care of her and rub her poor toes. So you get close and give her a nice foot rub! Let me know if you want to see more clips like this.
| | | |
| --- | --- | --- |
| 11/17/20 | Jessica Lynn's Happy Anniversary - Pt 2 (Blue SLC) | 35 Min |

This clip picks up with you taking Jessica home in her new blue SLC. You get her set up on the couch and the first thing she does is text Nikki a pic of it. Nikki calls her and Jessica tells her everything while you watch and look at her cast. After she gets off the phone, she tells you about an LLC sighting she had and the conversation gets sexy. Next, it's a couple weeks later and you're watching Jessica crutch around the house from the kitchen. Then she crutches into the kitchen to talk about your upcoming anniversary and the conversation turns to her LAC she had when she was 18. She tells you the whole story and how she had sex in it. You suggest you recreate that moment and she seems open to it. Cut to a couple weeks later and you wake up in bed with her. You get up and take a nice look at her cast and then sign it. You come back in with coffee and she notices your signature and gives you a big kiss. She tells you that she thinks she has a new fetish and wants you to surrender to your shared fetish and jerk off for her. She does some dirty talk for you while you stroke it. Eventually she can't take it anymore and climbs on top of you. Cut to afterwards and she's breathless in bed next to you, quite satisfied. More to come!
| | | |
| --- | --- | --- |
| 11/09/20 | Victoria's Arm/Leg Break Green LLC & LAC - Part 2 | 28 Min |

Victora's LLC has now been on for a few weeks and is showing it's age. This clip starts with Victoria talking to her friend on the phone about her accident, her cast and what it's been like as she lotions her casted toes, wiggles them and tries some socks on her cast. Next, you're her friend taking a walk with her through the woods as she crutches and talks some more about casted life and how she thinks her boyfriend likes her cast. After a while, she wants to sit down and take a break and she stumbles and falls into a log and she knows right away that she's broken her arm. In the next scene Victoria is waking up in the morning with her old LLC and her fresh green LAC. She has a hard time putting a sock over her cast because her left arm is still too painful to use. She makes the bed and then scoots down the stairs, but not without bumping her arm and causing more pain. It's just not Victoria's day. She's not used to having an arm cast and keeps bumping it into things. And before it's over, she has another fall. Stay tuned for more!
| | | |
| --- | --- | --- |
| 10/30/20 | Jessica Lynn's Happy Anniversary - Pt 1 (sprain, boot) | 25 Min |

In this first part of a three part series, you're Jessica's boyfriend and you find out that she sprained her ankle at work on the stairs. A friend at work drops her off with her ankle wrapped and still wearing a heel. You get her set up on the couch and rub her good foot as she tells you all about what happened and that she's very hopeful that it's just a sprain. Three days later, you take her to her doctor's appointment where the doctor suspects a fracture and sends her home in a boot. Back at home, she catches you up on what the doctor said. She's a little disappointed, but relieved that it's not a cast. Later, Jessica gets a call from the doctor and finds out that she has three fractures and will need a cast. As she's relating the information to you, you find out for the first time that she had an arm cast when she was 18. Next, you see a glimpse of her SLC as she returns home. Jessica does some great acting in this clip and stay tuned for super hot scenes in the next clip!
| | | |
| --- | --- | --- |
| 10/20/20 | Victoria's Arm/Leg Break Green LLC & LAC - Part 1 | 30 Min |

This half hour clip is just the first part of three clips in which she eventually ends up with an aged LLC and LAC combo. In this clip, Victoria is swinging at the park when she jumps out and lands wrong, breaking her leg. She's in so much pain she can barely move, but after a few minutes she eventually manages to get to her phone. Next, Victoria is waking up in her fresh cast and feeling very sorry for herself. She whines about her poor broken leg and comtemplates her new life in a big leg cast. Next, she very painfully and carefully makes her way down the steps. She finally makes it to the kitchen, where she struggles to get herself some breakfast before having a seat and putting her leg up.
| | | |
| --- | --- | --- |
| 09/29/20 | Angel's Uber LLC Ride | 35 Min |

First we see Angel out crutching at a shopping center and then our car pulls up. She asks if we're her Uber and she gets in. She's got her pants pulled down over her cast and a big sock over her foot. She throws her cast up on the back of our seat and asks if the smell bothers us. She talks about her cast and pulls her pants leg up and eventually removes the sock, so her casted toes are propped up right by our head as she wiggles them. Later, after a stop, she asks if she can sit up front, so she props her cast up on the dashboard. At one point, the car brakes quickly and she hits her cast on the dashboard which hurts her leg and she's very upset. She makes us hold her cast for the rest of the drive and asks for a toe rub when we arrive at her place.
| | | |
| --- | --- | --- |
| 09/21/20 | Tabitha's Dark Red 90° LLC | 31 Min |

Tabitha's out crutching around in public with a dark red 90 degree LLC with foot turned inward and a boot. The video is supposed to simulate hanging out with her as she talks to the camera while crutching. At first, she's got her cast covered up with pants and a sock. After more than 15 minutes of crutching around the outside of the mall, she asks if you'd help her wash the car. Next, we're outside at a table enjoying a coffee together, with her cast up on the table, and she's complaining about her leg hurting... her meds are wearing off. Next, we're at a DIY car wash and Tabitha has changed into some short shorts and a tennis shoe, showing her entire cast. You said you'd help, but you stand back and enjoy the show as Tabitha spends ten minutes hopping around on one foot washing the car.
| | | |
| --- | --- | --- |
| 09/10/20 | Jessica Lynn's Phone Sex Crush LLC and LAC | 33 Min |

We find Jessica in bed with an LLC propped up on some pillows. She's bored and uncomfortable and her cast itches. She tries to get comfortable and vents to the camera about her situation and then she tells about her crush Nicole who has braces. She fantasizes about making out with Nicole. Cut to a few weeks later and Jessica has gained an LAC and her filthy LLC has many new signatures from her friends. She sits topless on the couch and talks about how she broke it and her sometimes embaressing signatures from her friends. She says she's going to keep her arm cast signature free. Later, we find Jessica in bed debating on calling Nicole. She calls her and the call escalates to phone sex. Jessica holds the phone with her right arm and masturbates under the blanket with her broken arm. Finally, it's weeks later, the LLC is gone and her LAC is signature free. The camera is Nicole and they have hooked up and are snuggling on the couch together.
| | | |
| --- | --- | --- |
| 09/01/20 | Bella's Pink & Orange LLC | 18 Min |

It's been a while since we've seen the beauitful Bella on Castfetish.com. She's wearing short shots and is casted in a half pink, half orange LLC. She is clearly experiencing discomfort in her leg and hands as she crutches around outside. At one point, she collapses in the parking garage and has to take a break. Bella practices crutching on steps and later, she does some sexy video modeling of her cast and super cute casted toes.
| | | |
| --- | --- | --- |
| 08/21/20 | Rene's Faux Med Plaster LLC & LAC | 27 Min |

Rene has had her plaster cast for about a week now and she's hanging out with her friend on the bed. Her leg is still sore and her friend helps her prop her cast up and get comfortable as they talk about it. Her friend rubs her toes, paints her nails and continues trying to make her comfortable. Fast forward a few weeks and now Rene has a plaster arm cast and her LLC is now dirty and aged. Rene and her friend are now out in public eating lunch together with Rene in a wheelchair. She props her cast up on the table and wiggles her toes as they talk about her casts. Later, they're back in the bedroom hanging out and Rene's feeling uncomfortable so her friend helps her stretch and get comfortable.
| | | |
| --- | --- | --- |
| 08/17/20 | Tabitha's Three Day SLC - Day 3 | 42 Min |

It's now day three of Tabitha's SLC and even though this 42 minute clip takes place in one room, there's a lot going on in this lengthy clip. First, she does the laundry at the kitchen table, standing one foot and sometimes sitting with her foot propped up. After that, she prepares herself a meal while standing on crutches, then she lotions her feet. And finally, she does a scene where she pretends it's a med cast and she does a video blog, telling about what it's been like to have her cast.
| | | |
| --- | --- | --- |
| 08/10/20 | Tabitha's Three Day SLC - Day 2 | 50 Min |

On day two, Tabitha filmed for 50 minutes! Yeah, I could have edited it down to half that length, but here's all 50 minutes. Tabitha starts out with her legs up on her guy friend's lap, wiggling her toes while they play some Fortnite together. Next, she crutches up the steps and has a bit of a struggle with it. In the bathroom, she stands on one foot while she gets starts to get a bath ready. Next, we see her coming down the stairs in a dress, but this time she decides to scoot. Finally, she gets a nice foot rub and her nails done.
| | | |
| --- | --- | --- |
| 08/07/20 | Lynn's LLC | 17 Min |

Lynn is a new model who has a pretty happy-go-lucky, carefree attitude. She's a former circus performer who's been injured but never had a cast. In this clip, she crutches around, stopping to prop up her cast and wiggle her toes. Later, she's indoors and acting as if her cast is real. She changes into lingerie and poses in different positions for a cast tease.
| | | |
| --- | --- | --- |
| 07/31/20 | Tabitha's Three Day SLC - Day 1 | 21 Min |

Tabitha did a three day SLC and this clip is from her first day. First, she wakes up, takes the pillowcase off her SLC and makes the bed. She does her morning routine in the bathroom (brushing teeth, doing makeup), standing on one foot. Then she does a fake YouTube book review with her cast propped up, pretending her cast is a real med cast.
| | | |
| --- | --- | --- |
| 07/24/20 | Rene's Yellow LLC | 18 Min |

This is Rene's first shoot ever with CF. On this shoot, she's in a straight yellow LLC with sock and she's got a friend. Her friend pushes her in a wheelchair and accompanies her as she crutches around downtown and helps her crutch up and down stairs. There's the usual indoor toe wiggling shot back in the studio. At the end of the shoot, just as I was about to remove the cast, Rene asked if she could try and break her LLC and gives it a good effort.
| | | |
| --- | --- | --- |
| 07/12/20 | Lexi's Black LLC | 17 Min |

This is actually Lexi's first shoot, even though I've already posted one Lexi set on CF and one on FC. She had a great attitude from the get go. Her long, tan leg is casted in a nice, smooth black LLC that goes all the way up. In this clip, Lexi crutches around a downtown area, crutching up and down stairs for the first time. After about ten minutes of crutching footage, I get a beautiful indoor studio shot of her wiggling casted toes.
| | | |
| --- | --- | --- |
| 07/03/20 | Samantha's Pink LLC | 20 Min |

Welcome the super hot new model Samantha. She's in a straight pink LLC with a pointed foot and the ball of her foot showing. She starts out just practicing crutching, which she had some difficulty with, so she takes it slow. After a bit, she takes a seat and touches her propped up cast as she wiggles her toes. Next, there's some excellent, smooth moving shots of her slowly crutching some more. She takes her time and is a bit of a tease as she crutches around. Finally, we end with a super hot shot wearing lingerie in bed where she poses for the camera as she shifts around and wiggles her toes.
| | | |
| --- | --- | --- |
| 06/23/20 | Angel's Green LLC Crutching and Cast Talk | 28 Min |

Sock lovers, you have been heard! Angel's wearing a pink sock over her toes for most of this clip. She's in a green LLC with her one-legged jeans crutching at the park, up stairs, and around a stage. Next, she's indoors with her leg propped up on the couch, doing some cast talk with you and wiggling her toes... with and without her sock. Finally she does some more crutching in the downtown streets, tackling stairs and some other obstacles.
| | | |
| --- | --- | --- |
| 06/12/20 | Karen's Red & Black Overnight LLC | 9 Min |

Karen contacted me because she wanted to see what it was like to have an LLC. She didn't really want to spend much time modeling... she just wanted to experience the cast. When she first messaged me, she asked me if she would be able to drive home with the cast on and I told her that I usually take them off but she can keep it if she likes. She said she would like to keep it and would just figure out how to get it off later. She even requested that I make it red and black striped. Well, she found it a little more difficult than she anticipated and was ready to have it removed the following evening. So she had it on for a little over one day, but she did have fun with it.
| | | |
| --- | --- | --- |
| 06/02/20 | Rene's Signed White LLC | 13 Min |

The beautiful Rene is back in a signed white LLC! In this clip, she carefully practices crutching outside, takes on some steps and stops to prop her cast up and wiggle her super cute toes. There's a beautiful indoor toe wiggling shot at the end!
| | | |
| --- | --- | --- |
| 05/27/20 | Izzabella's Three Day SLC - Day 3 and Final Morning | 41 Min |

This 41 minute clip takes us through Izzabella's third day until the next morning when she gets her SLC removed. We get to see her morning routine, going down the stairs into the bsement to do laundry, and bagging up her cast for a shower. Later, she gets dressed and gets in the car to run some errands. She does some studying and then takes a break to play some video games. She hops around the kitchen cooking dinner and signs off for the night. The next morning she talks about how she slept and how she had to put a big sock on at night. She gets dressed, does her makeup and then films herself doing some yoga before heading off to see me and get her cast removed. I think she did a great job of documenting her three day SLC. Let me know if you'd like to see her do another term.
| | | |
| --- | --- | --- |
| 05/21/20 | Izzabella's Three Day SLC - Day 2 | 54 Min |

This is Izzabella's second day in her SLC and she filmed A LOT! The video starts with her waking up and her casted toes wiggling in bed. She talks about what it was like to sleep in the cast and then gets dressed for the day. She makes herself breakfast, hopping around the kitchen, then eats it while talking about her cast and wiggling her toes. She definitely likes to talk. Sometimes she just rambles about doing her monthly budget. I just left everything in because why not. You can skip around the video. She also does some really cool dual camera shots that I was able to make "picture in picture" shots so you can see a close-up and full body shot at the same time. At the end she practices her rope work in a cool dual angle shot! Believe it or not, there's still lots more to come!
| | | |
| --- | --- | --- |
| 05/15/20 | Lexi's Yellow SLC | 7 Min |

Welcome hot new model Lexi! Lexi is beautiful, laid back and has long tan legs. She showed up in a big Doc Martin with a thick heel. I was focused mostly on pictures for this shoot, but I still got about seven and a half minutes of quality crutching and toe wiggling footage out on the city streets so check it out!
| | | |
| --- | --- | --- |
| 05/10/20 | Izzabella's Three Day SLC - Day 1 | 24 Min |

Izzabella did a three day term SLC and today's update is the video she filmed on the first day. She talks about what's it's like so far while she wiggles her toes and there's some crutching and hopping around the house. Stay tuned for much more!
| | | |
| --- | --- | --- |
| 04/23/20 | Jessica Lynn's One Day Plaster LLC | 33 Min |

Surprise! Jessica's first ever term cast is a plaster LLC! In addition to the super hot clip that I posted Tuesday, here's an extra half hour of term cast footage. I applied her plaster LLC 24 hours before we starting shooting "Broken Wife, Hidden Talents", so in the first cast scene of the video, she had really been wearing the cast for a full day. In this clip, Jessica goes about her day at home, changing clothes, hopping around, and tackling stairs. She talks to the camera in detail about what it was like for her to wear a big, heavy plaster LLC for a day and all that happened before filming her epic clip posted Tuesday.
| | | |
| --- | --- | --- |
| 04/21/20 | Jessica Lynn in: Broken Wife, Hidden Talents | 40 Min |

This is one of the hottest Jessica Lynn clips ever! It's way too hot for Joe's Clips, so catch it before it moves to Clips4Sale. The entire video is filmed POV style as you go from being the ortho to her husband to her friend Nikki! After misjudging the bottom of the steps the other day and hurting her ankle, Jessica's husband convinced her to get an x-ray. In the ortho office, she finds out that she's fractured her ankle and tibia and will need a plaster LLC. Next, we check in on Jessica week by week for the first month as her cast ages and she discovers how great casted sex is. On week two, Nikki helps her with some very suggestive signatures to let Jessica's husband know what she needs and she does get it! You really don't want to miss this hot erotic clip!
| | | |
| --- | --- | --- |
| 04/15/20 | Rene's Orange SLC | 12 Min |

Rene is a beautiful new model with long tan legs and in this shoot, she's trying out an orange SLC. She starts out by practicing crutching around a parking lot, pausing to stretch her leg and prop her cast up. Next, she practices crutching and hopping on stairs. Finally, there's a couple of beautiful toe wiggling shots at the end.
| | | |
| --- | --- | --- |
| 04/09/20 | Rachel Adams' Valentine's Break Pink LLC | 23 Min |

Rachel Adams has contacted Joe Caster about doing a sexy Valentines shoot with her real med cast after finding him on the internet. But she's got a secret! About halfway through the boudior shoot she reveals that she broke her leg on purpose to get an LLC! She tells about how she did it and we see a few flash backs showing how and why she did it!
| | | |
| --- | --- | --- |
| 03/31/20 | Hailey's Sexy Costume Red LLC | 12 Min |

Hailey's back in a sexy costume with a short skirt and a beautiful red LLC. The Deltalite red is so deep and saturated and shiny. She's wearing a thong so her back side is very prominent from behind, especially on stairs! She practices crutching outside, then crutches up a few flights of stairs as best she can before taking a break to wiggle her toes.
| | | |
| --- | --- | --- |
| 03/20/20 | Kali's Pink LLC & Emily's Purple Combo BTS | 15 Min |

Luckily I had a friend handy to film some behind the scenes footage on this shoot with best friends Kali and Emily. Kali's in a straight pink LLC and Emily's in a purple SLC/LAC combo. Watch them model and pose their feet together, sign each other's casts, and react to having their casts removed in this fun 15 minute clip.
| | | |
| --- | --- | --- |
| 03/10/20 | Betty's LLC with Friend Tara | 36 Min |

Welcome the beautiful Betty and Tara to CastFetish.com! Tara is Betty's friend and just hanging out and assisting Betty with whatever she needs. It's pretty much non-stop talking as Tara signs Betty's cast. And at the end, Tara's giving Betty some physical therapy. It was Betty's idea to pretend the cast is real. Off-camera she kept hinting that she may have a cast fetish. She just kept going on about how much she is into it, like "I think this might really be my thing... I'm serious". I told her that she needs to say that stuff while I'm filming but she kept saying it off-camera. Enjoy this totally spontaneous and ad-libbed clip!
| | | |
| --- | --- | --- |
| 03/02/20 | Jessica Lynn's Study Buddy Erotic LLC, Plaster SLC | 39 Min |

There is too much going on in this epic clip to describe in a paragraph, but I'll try! Jessica is a highly sexual college student who's fallen behind on her studies due to her broken leg. She found a study partner online (you). She's seen you around and thinks you're hot. Her pink and purple LLC is quite dirty looking and you can't take your eyes off it. She shows you her xrays and answers your questions about it and even admits that she likes casts as she shows you her favorite website (CF, of course). You move to the couch to get more comfortable and she hands you her previous plaster LLC and props her current LLC on your lap. It's not long before things head to the bedroom. Things just get hotter and hotter as she makes out with you while giving you a handjob and wiping the cum on her LLC. Next, she's had her cast changed to a plaster SLC and you visit her when it's only a week old. There's lots of making out and hot cast action and you even "finish" on her casted toes. In the final scene, Jessica is teasing you with some strip crutching in her five week old plaster SLC until you can't take it anymore. Catch it before it moves to Clips4Sale!
| | | |
| --- | --- | --- |
| 02/21/20 | Izzabella's Blue LLC | 15 Min |

This is the super cute new model Izzabella's first shoot and I've got some amazing shots of her in her blue LLC coming. This clip was all shot with a GoPro so it's all super wide angle. I told her to just talk a lot and she does just that. I'm not even sure what she's saying half the time, but she's a character and I look forward to more shoots with her. In this clip, she crutches for the first time and stops to wiggle her cute toes.
| | | |
| --- | --- | --- |
| 02/09/20 | Tabitha's Public LLC - Part 2 | 29 Min |

This is the second part of the full one hour Tabitha publicking clip (available on Joe's Clips). If you were a member last week, you've already seen the first 35 minutes. Now Tabitha heads to the craft store for lots of crutching and looking at stuff. Then, she hits the shoe store at the mall, where a customer has a excited reaction to her cast. At the end of the clip, she props her cast up on the arm of a couch at the mall and wiggles her toes.
| | | |
| --- | --- | --- |
| 01/31/20 | Tabitha's Public LLC | 35 Min |

In this first part of a one hour public clip, the beautiful (and funny) Tabitha heads out in public with her straight, white LLC. This was her first publicking trip and was filmed around the holidays. First, she's at the furniture store with a sock over her cast, crutching around and trying out some furniture. Next we hit the thift store where she looks at clothes and tries out some chairs. The rest of the clip takes place at the bargain store where she crutches around, looking for deals and stops to prop her cast up and wiggle her toes.
| | | |
| --- | --- | --- |
| 01/19/20 | Jessica Lynn's FT Plaster LLC & Blue LAC Pillow Talk | 15 Min |

This shoot was mostly about the pictures, so there was no plan for the video. It's 100% ad-libbed by Jessica Lynn! This super hot clip simulates being Jessica's boyfriend on the couch next to her as she sits topless with her beautiful, aged plaster LLC on your lap wiggling her toes. She talks about her casts and asks you for a foot rub. Later, you wake up next to her in bed as she compliments you on last night. Things get even hotter when she makes you give her cast and toes some more appriciation!
| | | |
| --- | --- | --- |
| 01/15/20 | Roxy in various leg casts 2019 | 2 Min |

This clip features a variety of casts on the beautiful Roxy. See Roxy crutching in an SLC with sock, a white LLC, a boot, a pink LLC, and a pink SLC!
| | | |
| --- | --- | --- |
| 01/07/20 | Jasmine's Holiday Shopping LLC - Part 2 | 30 Min |

This is the second half of the Jasmine clip already available on Joe's Clips. CF members have already seen part one. This clip starts with Jasmine and her friend at a busy coffee shop. Jasmine makes her order and props her cast up on a chair. Cut to "five weeks later" and her cast is now covered in signatures and showing some serious wear. She heads out to a couple stores with her friend, crutching around and occasionally stopping to prop her cast up.
| | | |
| --- | --- | --- |
| 01/05/20 | Riley's LLC at Home | 18 Min |

I hadn't shot with Riley in a while so we did this spontaneous shoot the other day. Watch Riley in a straight LLC (starting with socks) relaxing on the couch at home, hopping around in the kitchen and crutching outside!